automotive window film
Reduces interior fading, air conditioning,
glare and passenger discomfort.

---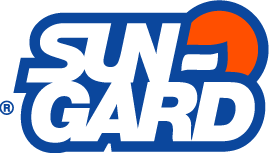 SUN-GARD®  Reduces interior fading, air conditioning, glare and passenger discomfort, while increasing the esthetic value and safety of your vehicle with SUN-GARD automotive window tints. 
Authorized Canadian Dealer/Installers
SUN-GARD has hundreds of trained authorized SUN-GARD dealer/installers in Canada who offer manufacturer warranties which are honored throughout North America.
Reduce Interior Fading  
SUN-GARD automotive window tints reduce interior fading of your vehicle. The sun fades dashboards and fabrics in vehicles. SUN-GARD automotive window tints screen out almost all of the damaging ultra violet rays and can help reduce up to 85% of the fading of the second largest purchase you will ever make in your life.
Reduce Eye Strain Glare and Increase Passenger Comfort 
SUN-GARD automotive window tints increases passenger comfort. SUN-GARD automotive window tints can reduce eye strain and make your vehicle more comfortable by reducing up to 95% of unwanted glare and 65% of unwanted heat.

Increase the Look of Your Vehicle 
SUN-GARD automotive window tints make your vehicle look sharper. Over 30% of the average vehicle is glass. SUN-GARD can give you a light or dark tint that can make your vehicle more esthetically appealing. Take notice to virtually all vehicle advertisements, the vehicles are tinted.
Make Your Vehicle's Glass Safer 
SUN-GARD automotive window tints can make your vehicle safer. Automotive glass is tempered, which means, if it is broken, the glass breaks into hundreds of little pieces. SUN-GARD holds these little pieces of glass together and lessens the possibility of human injury and interior damage if you are in an accident.
Reduce Air Conditioning Costs
SUN-GARD automotive window tints can save you money. SUN-GARD can reduce up to 65% of the sun's heat, which means you use your air conditioning less.
A Wide Assortment of Tints
SUN-GARD automotive window film has the type of tint you want for your vehicle. If you want a light shade for your car or a darker shade for your pick-up or family van, SUN-GARD has the tint for you in neutral, charcoal grey and bronze colours. You can choose the tint that is right for you and your vehicle.